Front pontoon for rafts.
Weight: about 8kg
Material: UV resistant polyethylene.
A membrane at the top of the pontoon ventilates air to compensate for temperature differences and thus avoid the pontoon being sucked or expanded. The pontoons is designed to "float" up when the water freezes around it and won't break due to freezing.
Customers who bought this product also purchased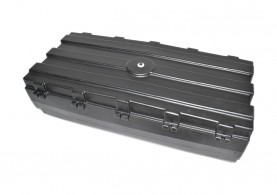 Flytponton
2095:-
Buy Now